Update:
Even though we can't predict the weather for tomorrow, we do know that we will be having our Easter Egg Hunt and Easter Games Event beginning at 10:00. If it is raining or snowing our Easter Event will take place inside the library. Join us for lots of fun!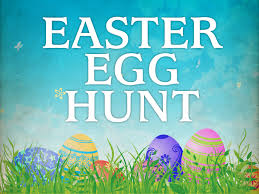 Kewanna Union Township Public Library will host their annual Easter Egg Hunt on Saturday, April 9 @ 10:00. It will be followed by an Easter Games Event hosted by the Teens N Tweens.
Children ages 2-12 are welcome to attend.  Prizes will be awarded.  The Easter Egg Hunt will be held on the library lawn.  Kewanna Union Township Public Library is located at 210 E. Main St., Kewanna, IN.